Do you have:
Wet or soggy soil over your drain field?
Black or dark gray ooze from the surface of your drain field?
Foul odors around your drain field?
Sewage backing up or overflowing into your house?
Gurgling sounds coming from your drains?
All of these signs of septic tank problems are common when your drain field is lined with sewage biomat and/or when it's not getting enough subsurface oxygen.
Normally, the solution is to either add an additional drain field or tear out and replace the existing system. However, we can fix these issues long-term by de-compacting the absorption soil, breaking up the biomat and aerating your drain field safely and quickly.
These images shown here better explain the proccess.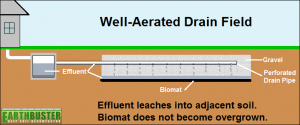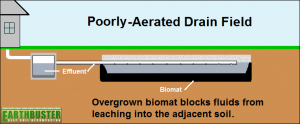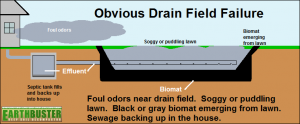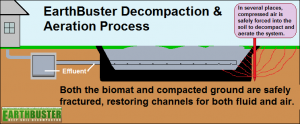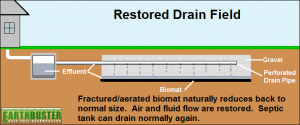 The images are from the Earthbuster website (one of the products we use for our services).